It sounds like Casey Anthony is going to release her own version of If I Did It — only with a lot more, well, doing it.
And unlike O.J. Simpson's infamous unreleased "hypothetical" tell-all book, Casey's version will not be presented as fiction.
It's been eight years since the Florida native was acquitted of murdering her daughter.
*****************************************************
*****************************************************
In 2008 the body of 2-year-old Caylee was discovered buried in a trash bag in the woods by Casey's parents near their home.
The case became a national scandal when Casey was accused of neglect and charged with killing her daughter because she didn't want to be a mom.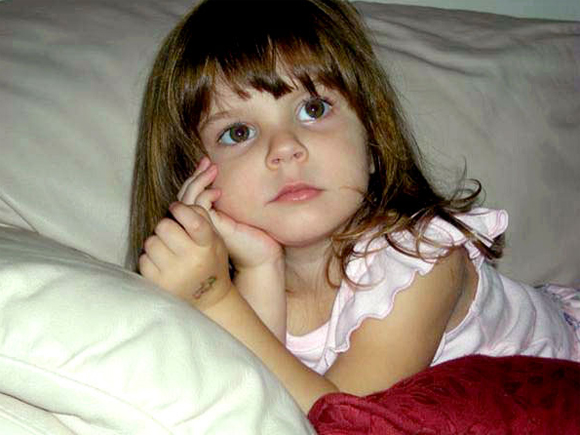 In an exclusive interview with DailyMail.com last week, the 33-year-old revealed her shocking plans to get her version of events into the public eye:
"I could care less what people think of me. I just feel my truth needs to be out of me. I need to close the book."
Only instead of a book, Casey is opting for the Hollywood route; she's making a movie!
The low budget biopic is currently being called As I Was Told and will be the first time Casey's complete version of events is revealed:
"It will make it clear that I had no part in Caylee's death as far as how she died."
"As far as how she died"? What a specific qualifier…
Casey says she saw Caylee's body "wet as if she had drowned" but was told to cover up that knowledge for a month.
*****************************************************
*****************************************************
She says the film "will show a man saying, 'Live your life as normal, I will take care of it,'" but that person's true identity can't be revealed because of legal reasons. Huh.
So this is the explanation behind a mother partying for weeks while her toddler was missing? She defends her actions, saying:
"Yes I drank and carried on like nothing happened. The movie is called 'As I Was told' because I'd done what I was told to do. I had to put on a fake persona throughout those 31 days.

A normal me is to go to bars. However, I didn't go to many bars, those pictures the media have are from my life before Cays was even born… and while she was still with us."
And that controversial "Bella Vita" tattoo she got? She knew her daughter had just died and got ink that meant "the good life"?
"People can spin that around as they like I don't care. I always wanted to get that tattoo so I got it. I've even drawn that on pieces of paper before Caylee was even born."
Yeah, but… timing, gurl.
Casey wants it made clear she will not be making any money from the project:
"I care nothing about making money from this. A real movie based on my version of true events, from when I was in my teens until my jail experience."
More than likely no one will make anything from the film, which is super low budget, with filmmakers who "have helped in" other movies "but never really done one for themselves" and with an all amateur cast.
As Casey explains:
"It would be a low-grade movie. Nothing like Paramount."
Something tells us Paramount wouldn't be interested in telling the story As I Was Told is offering. Casey details:
*****************************************************
*****************************************************
"There will be sex scenes. My character with different men, mainly sexual. It will show partying drinking days leading up to my pregnancy. It is all confusing, then the day I conceive… moving forward with that."
Casey teases:
"Many things that no one has ever heard about will be in this movie. That no one knows about but myself and some close friends."
Oh, really?? Such as??
"One night my friend had dropped me off at the house before I was ever pregnant. I was drunk, this was after a party, I got home, and I slept in the yard. In the grass. I woke up to a neighbor's lawnmower.

I went around to the water hose and cleared my face, then went inside to my mom saying, 'Good morning, you look like you had a rough night'. I said nothing, went to the shower, where I sat and cried."
Oh. That's not quite what we had in mind.
"Partying" actually seems to be a big thrust of the movie, as Casey says she was adamant the filming locations — the movie is being made in the ominously named Kill Devil Hills, North Carolina — contain a beach "because a lot of my partying is on the beach."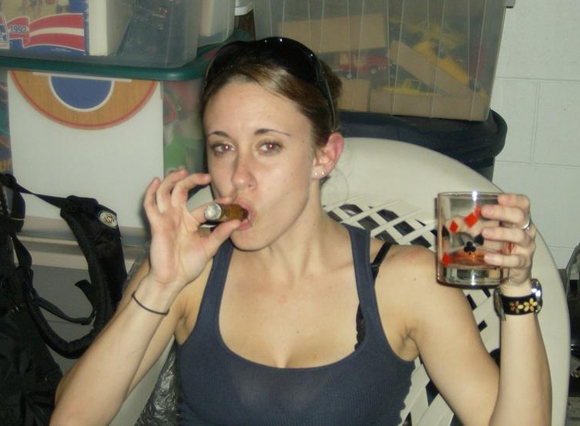 There was one thing she strongly disagreed with the filmmakers on:
"The only thing that I can't agree with is they wanted the actor playing me to be at the place where Caylee was discovered. The girl will be coming out of the woods, so that is like them making it look as if I put her there.

I told them, 'Hell, no! Not happening.'

They said they will work around that, then they said the movie can have some fiction to make the movie more interesting, however that is basically making me admit to something that is false."
Hmm. Maybe this won't be as one-sided a movie as we thought?
Well, a new source spilling to People says if Casey is involved, it will be ALL her doing:
"She's very calculated. She wants to tell her side of the story. That's her big plan: to finally, 11 years later, tell what happened. And she's going to tell everything."

*****************************************************


*****************************************************
The insider says even promoting the movie's sex scenes was a very purposeful decision:
"Casey is really smart. She knows what will get people to watch. She has to tell her side, but she knows what audiences want to see, which is sex. She's not ashamed to talk about sex, or own up to what she has done in the past.

So is the movie going to be racy and explicit? Yes. But it won't be gratuitous. It's part of her story. She's used to controversy."
Damn.
Is this source saying she's pulling one over on all of us?
What do YOU think about this movie idea??
[Image via HLN/YouTube/Facebook.]
Original Article : HERE ; This post was curated & posted using : RealSpecific
This post was curated & Posted using : RealSpecific
Thank you for taking the time to read our article.

If you enjoyed our content, we'd really appreciate some "love" with a share or two.

And ... Don't forget to have fun!