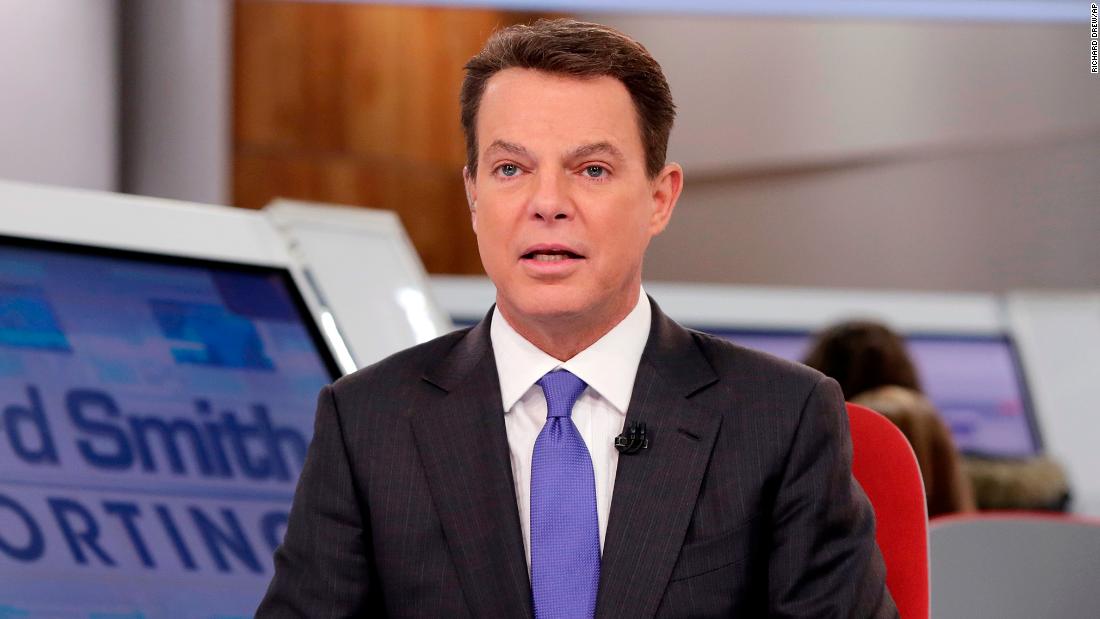 New York (CNN Business)A version of this article first appeared in the "Reliable Sources" newsletter. You can sign up for free right here.
"Being accurate and honest and thorough and fair is our primary mission. It's our professional calling. And everyone on my team takes it extremely seriously," he said, referring to his "Shepard Smith Reporting" colleagues.
Smith recalled advice from one of his Old Miss journalism professors about telling the truth, no matter what. "I personally believe this is the duty not only of journalists but of every person who has the honor of a platform of influence," he said. "We must never manipulate or invent. We must never knowingly deceive. Because to do so is a disservice to our audience and potentially injurious to our society."
Smith said he is convinced that "history will poorly reflect" upon those who intentionally misinform. By this point in his speech, I started to think that he was subtweeting his opinion side colleagues.
The network's ad sales chief Marianne Gambelli alluded to recent controversies during the upfront. She acknowledged that there's a lot of "noise" out there, perhaps referring to the protesters, but said "the voice of a few shouldn't stop you from marketing to consumers who will buy your brand…"
This is how it works: Someone from your tribe is being criticized for saying hateful things? Show that the critics are hypocrites who have also said hateful things!
The Daily Caller wrote about some of these comments back in 2014. In fact, Carusone told me, "it's happened several times since 2012," meaning right-wing outlets have called him out in the past.But so what? The posts are offensive, then or now. Carusone admitted that his posts from the mid-2000s are "gross content." But, he said, "the entire context and tone" of his old website "was intended to be a giant obnoxious right-wing caricature, a parody of a right-wing blowhard living my life. It's awful and grotesque, which was sort of the point. But, it didn't work. I wasn't really good at it and it wasn't really me. I stopped it after a short while and found better ways and more constructive ways to channel my energy."
Carl Bernstein, Dana Bash, Chris Wallace, Jake Tapper, Susan Zirinsky, Gloria Borger, Sam Feist, Jim Acosta, and Wolf Blitzer were all spotted at the Radio Television Digital News Foundation's annual fund-raiser in DC on Wednesday night. Some of the takeaways:
— Karen Attiah accepting an award for Jamal Khashoggi: "All he wanted to do was write."
— NBC's Kasie Hunt said one of the benefits of being on the campaign trail is meeting voters and showing them what journalism really looks like: "It's increasingly important in the face of this vitriolic rhetoric."
— ABC News prez James Goldston: "This moment calls for us to be better at what we do than ever before. It is our duty to bolster the real news and to discredit news you can't trust. And when we do that I'm optimistic that good journalism will prevail."
— Sportscaster Dale Hansen, who received the lifetime achievement award: "We are not the enemy of the American people, because we ARE the American people."
— CNN prez Jeff Zucker: CNN's mission is to hold people in power accountable "even when it's uncomfortable. Especially when it's uncomfortable."
— Carl Bernstein, who introduced Zucker, reflecting on 55 years as a journalist: "I don't know of a moment that's more perilous — for the country, for reporting, for the truth, and for the First Amendment."
CBS News prez Susan Zirinsky took the stage to present an award to David Begnaud. "I am here tonight to celebrate someone very important at CBS," she said. [Pause.] "R Kelly. No, I'm just kidding!" Well played…
And this from Zucker: "Oh, how we love that First Amendment! If we could, we'd kiss it like Donald Trump kissed that flag…"
— Speaking of podcasts: Hot Pod founder Nick Quah will join me on the "Reliable Sources" podcast, out Thursday evening…
This is the cover of TIME mag that will be coming out on Thursday…
The illustration is by Edel Rodriguez and the cover story is by Molly Ball… She writes that, as much as Nancy Pelosi "may not want to say it now, even her reticent Democratic allies in the House admit the push for impeachment is likely coming."
Pelosi, she says, "is actually playing a deeper game. Her aides note that she's never ruled impeachment out. All she's done, they say, is set a ¬standard: increased popular support and some degree of GOP backing. Behind the scenes, she and her team are working to see that standard is met."
Ball's story will be up on TIME.com in the morning… The package also includes a column by David French about why impeachment is a mistake…
Original Article : HERE ; This post was curated & posted using : RealSpecific
Thank you for taking the time to read our article.

If you enjoyed our content, we'd really appreciate some "love" with a share or two.

And ... Don't forget to have fun!